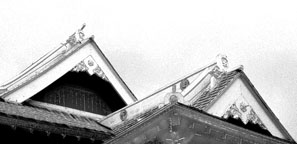 There are a number of groups affiliated with the Temple:


-
Buddhist Women's Association:
A women's organization that
              supports the temple and its activities.


-
Dharma School:
A class for children held after Sunday services.
.


-
Wisteria Club:
Meets once a month on the 3rd Wednesday from


9:00 a.m. to around 12:00 or 1:00 p.m. as a potluck lunch is


included.

-
Judo Club
: Teaches the sport of Judo through discipline and good 


sportsmanship.  The Pearl City Judo Club has been in


existence for over 50 years.

-
Aikido Club:
Teaches students to have proper mental attitude and 


discipline when executing physical movements.